Cancellation policy
If you cancel five days before arrival, you will receive the booking fee minus a cancellation fee of SEK 400.
If canceled 2-4 days before arrival, you pay half the amount.
If canceled later than 24 hours before arrival, the full amount of the reservation will be charged.
"Running a small company like Anne's House is a lifestyle I have chosen to be able to get an outlet for different creative expressions. That is the wealth I value. Expenditure and income must still go together. In the beginning I had no cancellation policy and was disappointed when guests did not show up as planned especially if I said no to other guests. For large hotels, cancellations are not very noticeable, but for me it means a lot. This is the reason for the slightly different rules I apply than many other hotels. I hope you as a guest understand this. "
Best regards Anne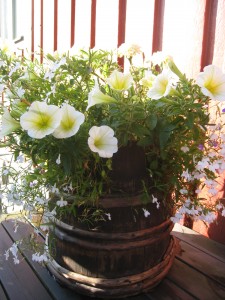 Avbokningsregler vid bokning mer än tre månader i förväg:
Om du bokar av fyra veckor (28 dagar) innan ankomst återfår du bokningsavgiften minus en avbokningsavgift på 800:-
Vid avbokning 2-3 veckor före ankomst betalar du halva summan av den totala summan.
Vid avbokning senare än 48 timmar före ankomst betalas hela summan för bokningen.
"Att driva ett litet företag som Annes Hus är en livsstil jag valt för att kunna få utlopp för olika kreativa uttryck. Det är den rikedom jag värdesätter. Utgifter och inkomster måste ändå gå ihop. I början hade jag inga avbokningsregler och blev besviken då gäster inte dök upp som planerat särskilt om jag sagt nej till andra gäster. För stora hotell blir avbokningar inte särskilt kännbara men för mig betyder det mycket. Detta är anledningen till de något annorlunda regler jag tillämpar än många andra hotell. Jag hoppas att du som gäst har förståelse för detta." 
Med vänlig hälsning Anne